Original photographs Copyright © Joe McGowan 2019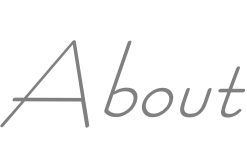 Born in Hamilton, Scotland, Joe McGowan is a music tutor, composer, classical guitarist and author of educational books, biography and fiction.
Although specialising in guitar, he also teaches music theory, song writing and composition, and over the years has guided hundreds of students towards obtaining Associated Board, RGT and Rock School certificates up to grade 8 and diploma level. Many of his former students themselves now have careers in music.
Also a multi-genre author, Joe's writing output comprises adult and children's fiction, biography, short stories, poetry and education textbooks, including five 'How to Pass' books for the Scottish school music curriculum, published by Hodder Gibson, the first of which, How to Pass Standard Grade Music, won the Times Education Supplement (TES) and Saltire Society Academic Book of the Year Award in 2005.
As well as giving private tuition since 1989, Joe has taught in colleges and schools in Scotland and International Schools in Spain. He currently teaches mainly through his online tuition and mentoring service, www.yourmusicmentor.com.