Original photographs Copyright © Joe McGowan 2019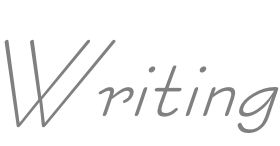 It was not until 2000, on his return to the UK, that Joe turned to writing more seriously. He wrote a number of articles (some on alternative learning methods) for various magazines including the Readers' Digest, and also began experimenting with short stories. In 2001 his supernatural tale, 'A Day to Remember', was published by New Fiction in a book of collected short stories titled Serendipity. Inspired by this, Joe continued writing in the short story and poetry genres and in the years that followed had more stories and a few poems published in other collections; these include 'Castle by Candlelight', 'Sacrifice' and 'The Witches'.
Joe began writing professionally in 1991 when he was asked to become a reviewer for Classical Guitar magazine at the invitation of the late Chris Kilvington, the magazine's reviews editor at the time.
He held this position until 1999 when he went to work in Lanzarote where he taught music and performed in the guitar duo Cross Culture.
On his return to the UK the following year, Joe began to take his writing a bit more seriously and produced a number of education-related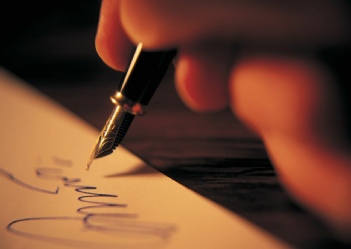 Testimonials for 'How to Pass Standard Grade Music'
The Times Education Supplement (TES) Scotland and Saltire Society Academic Book of the Year Award, 2005
This award was given to the author and publisher of the academic book deemed most original or noteworthy by the panel of judges who included education professionals.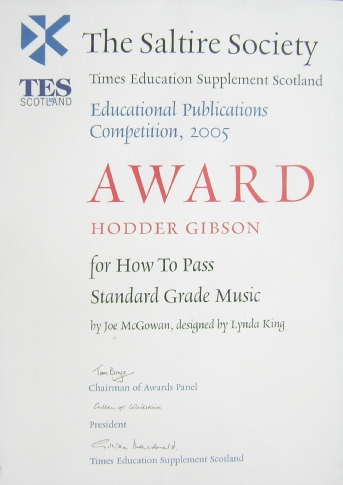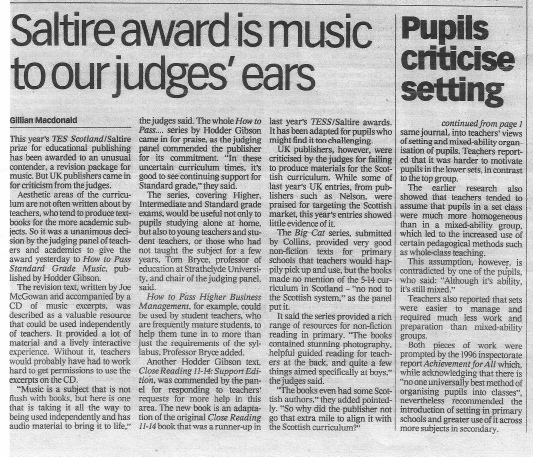 Two separate reviews of 'How to Pass Standard Grade Music' were printed in the Times Education Supplement in 2005 where the book's value as a music resource is acknowledged.
'At last music students have a Standard Grade textbook giving detailed knowledge of the exam requirements, with some great music excerpts on the accompanying CD.'
The book is praised for being '...a valuable resource that could be used independently of teachers' and '...a lively interactive experience.'
'... Here is [a book] that is taking it all the way to being used independently and has audio material to bring it to life.'
The suitability of the text for students working on their own is also noted:
'…ideal as part of an individualised study plan or for home revision.'
And the reviewer's summation was justified by the book's popularity, reflected in sales throughout the duration of the Standard Grade exams:
'...an excellent extra resource for anyone studying Standard Grade music.'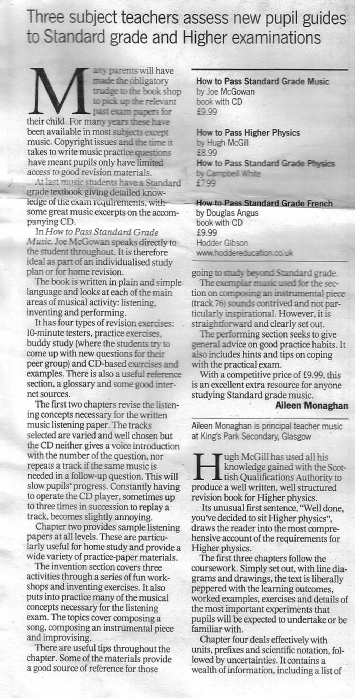 Around the same period - and inspired by some of his teenage music students - Joe felt that young people would benefit from a motivational text to help guide them in certain areas where essential advice seemed to be lacking. So he outlined his own techniques for self-motivation, carefully selected a variety of relevant quotes from some of history's most inspiring individuals, and applied these to pertinent issues for this age group.
The result was 'Get Motivated', a book in eight chapters covering topics including Study and Exam Revision Techniques, Health & Fitness, Accepting Others and Occupation Choices.
The book attracted the attention of an educational publisher who suggested that if a similar text could be written to accommodate the school PSHE curriculum it would make an attractive publishing project for them.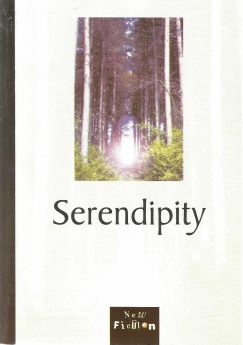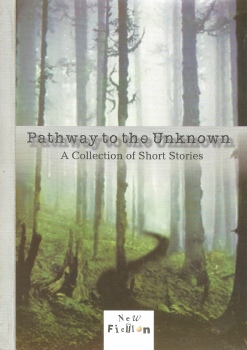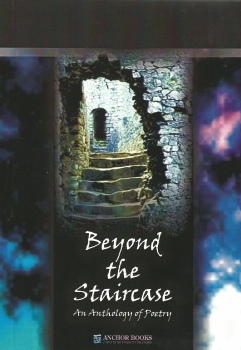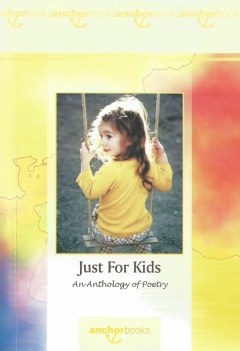 'Castle by Candlelight'
from Pathway to the Unknown
'Sacrifice'
from Beyond the Staircase
'The Witches'
from Just for Kids
Joe obliged with a new book, 'Personal Solutions for Everyone', but, unhappy with certain contractual aspects, he decided to solicit the book to some other publishers. Among these, crucially, was Hodder Gibson (an imprint of Hodder & Stoughton) who, whilst having no requirement for a PSHE book at the time, were sufficiently impressed by Joe's book and qualifications to invite him to write a proposal for the music component of a new series of books they would be producing for the Scottish Standard Grade and Higher courses.
The proposal was accepted, and work began on 'How to Pass Standard Grade Music'.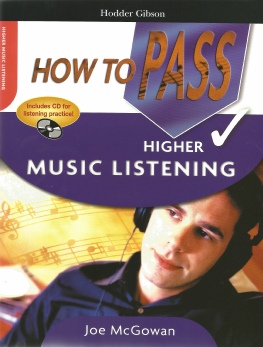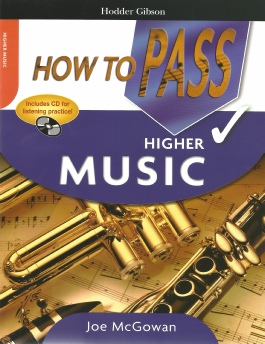 The success of 'How to Pass Standard Grade Music' led to two subsequent book commissions from Hodder Gibson for the Higher Music qualification: 'How to Pass Higher Music' (2006) and 'How to Pass High Music Listening' (2008).
This was a fortuitous turn of events for both author and publisher since, although the two previous books had to be set aside for the time being, 'How to Pass Standard Grade Music' would become a top-selling academic work in its genre, winning the Times Education Supplement and Saltire Society academic book of the year award in 2005 (see below). Furthermore, Joe was retained as music author with Hodder Gibson for whom he has written a further four books to date.
These books represent a considerable creative undertaking as Joe not only wrote their content but also composed original music for some of the exercises and composing workshops, in addition to compiling the 60 minute CDs which accompany each book. He even had some input in the graphic content of every book!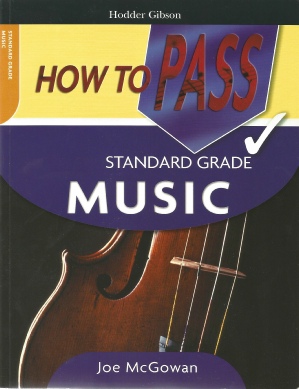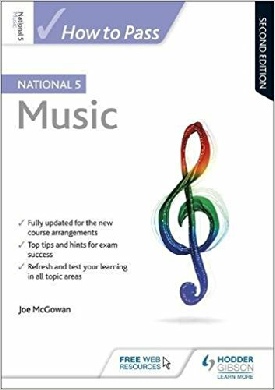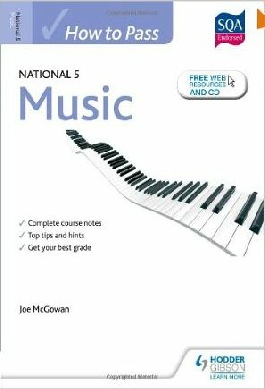 To cater for the changes to the music curriculum that were introduced in 2011, Joe was commissioned to write a new textbook, 'How to Pass National 5 Music', followed later by a second edition of this title in 2018.
'The jm-education Guide to Higher Music' is the first title to be published by Joe's online education company, jm-education. Available in both paperback and e-book formats, this book is produced through amazon's KDP facility to enable curriculum changes to be quickly integrated into the text, thereby ensuring that the book will always remain up-to-date.
Collectively, Joe's music books cover all the requirements for both the National 5 and Higher courses in the Scottish secondary school music curriculum.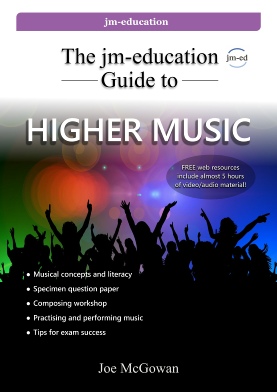 The jm-education Guide to Higher Music
2020 jm-education
Buy

Buy
'A Day to Remember'
from Serendipity